INTRODUCTION
Nonprofit storytelling is an essential skill to have to maintain a successful nonprofit organization. Storytelling informs your donors about how their donations are being spent and who their donations affect.
This article provides 4 essential tips to effective storytelling. You will learn how and why it is important to be intentional, how to evoke emotion and empathy, how to initiate connections, and the importance of saying thank you to your donors through storytelling.
1. BE INTENTIONAL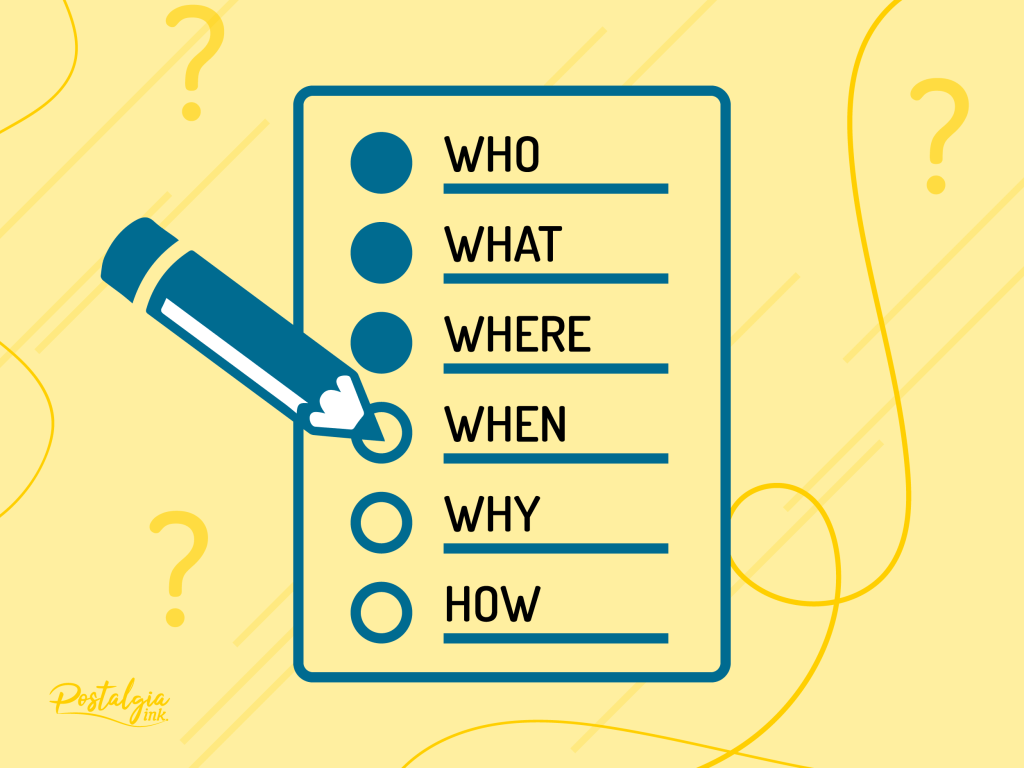 Organization is key to effective storytelling. The first thing you want to do is create a plan for the story you want to tell. Begin by setting your goals on what you want to communicate with your audience. Next figure out the Who, What, Where, When, Why , and How of your story. Once you have a proper outline figured out, you will find it much easier to tell the story.
Be intentional about how much detail you share by keeping content short and attention grabbing. Try to only include important facts that are vital to the story. Good storytelling keeps the audience interested by finding a suitable balance between the story's length, timing, and authentic content.
2. EVOKE EMOTION AND EMPATHY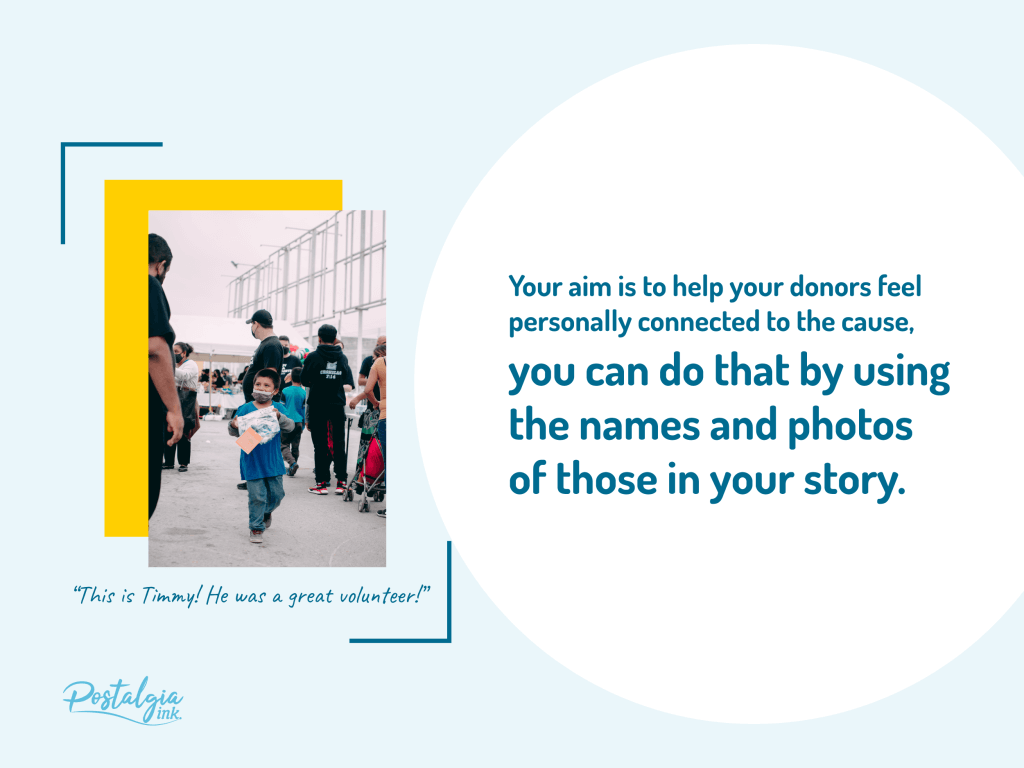 Keeping in mind that it is important to be intentional with the details you share, choose specific facts to build your story that will evoke emotion and empathy. Your aim is to help your donors feel personally connected to the cause, and you can do that by using the names and photos of those in your story. Videos are also a great tool in effective storytelling because it quickly visualizes and humanizes the story.
There are many ways to evoke emotion and empathy in storytelling, and this short article provides 4 examples of effective nonprofit storytelling.
3. INITIATE CONNECTIONS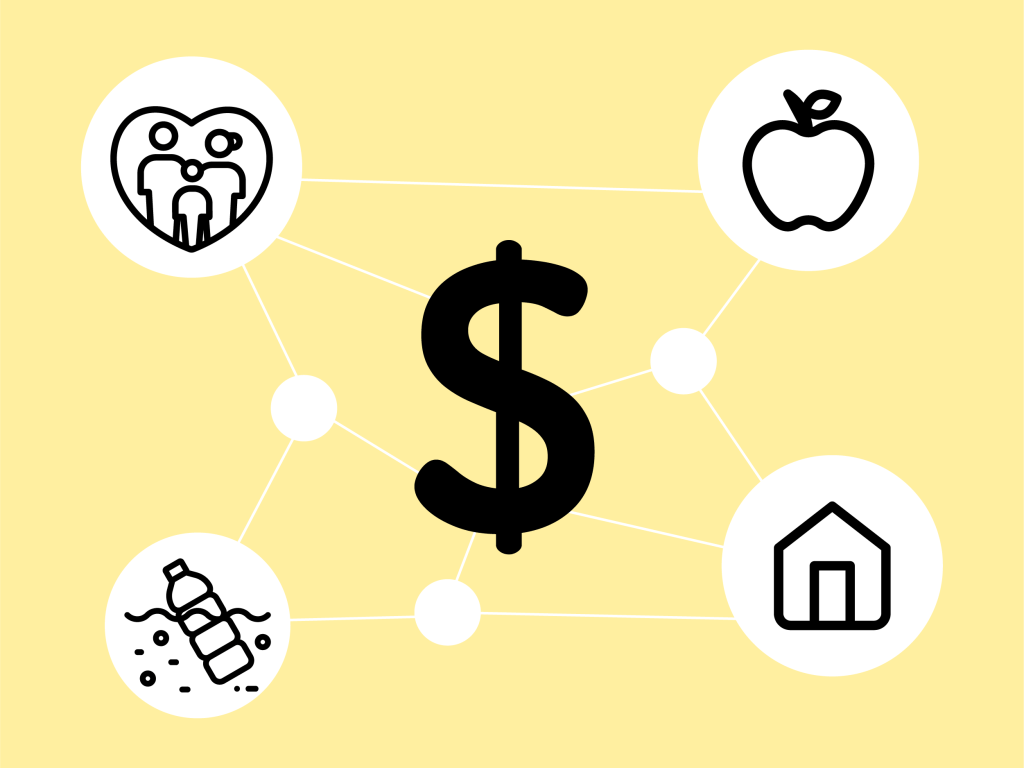 A key element of effective nonprofit storytelling is initiating connections between the story and the audience. Once the story has been told and donors become emotionally invested, you can connect them even further by explaining how their donations impact the cause. Let your audience know specifically where donations go and how they are used.
This is where you can point out how change will happen and why it matters. To compliment your story, visual aids can be a helpful tool that highlight these facts. Many Nonprofits use infographics as an effective storytelling tool. Infographics can be displayed on a variety of mediums from social media platforms to printed media.
4. CLOSE  WITH A MEANINGFUL 'THANK YOU'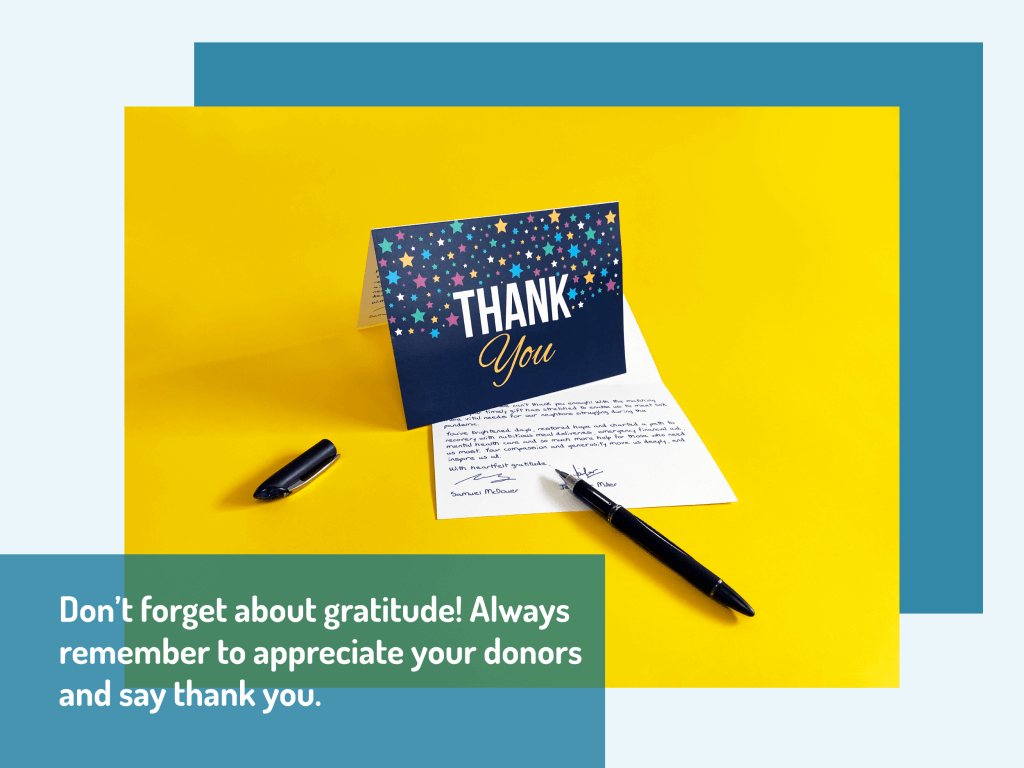 Don't forget about gratitude! Always remember to appreciate your donors and say thank you. Acknowledging the efforts of your donors is another key element specific to effective nonprofit storytelling. A good thank you has the ability to seal the connection your story made and builds personal relationships with donors to increase donor loyalty.
CONCLUSION
To review, always begin with a plan where you organize your facts of Who, What, Where, When, Why, and How. It is important to be intentional in your storytelling to maintain the interest and attention of viewers. Evoke emotion and empathy by providing specific details about those in the story. Things like names, photos, and videos allow donors to see the story at a personal level. Create connections between the viewer and story by explaining how donations directly affect the cause. Infographics are a great tool to put a focus on this information. Perhaps the most important element of effective nonprofit storytelling is wrapping things up with a thank you. Acknowledgment goes a long way!
BONUS TIP
Consistency is key! Make sure to update your donors often about how their donations are impacting the cause. Monthly impact reports, newsletters, and handwritten notes are great tools that can be personalized and sent directly to your donors. Storytelling is only one way to Increase Donor Loyalty with our Best Practices.
Want to level up your direct mail? Contact us.